Compassionate End-Of-Life Veterinary Care
Our pets love us unconditionally, bring laughter and joy into our lives, and become part of our families. Our final gift to them is to provide a stress-free, peaceful goodbye, all within the comfort of your own home. My purpose and sincerest intent are to provide in-home pet euthanasia service, support, and guidance for you, your family, and your pet.
– Kaitlyn Hemsley, DVM
Convenience
We remove the stress from veterinary care by bringing it to the place your pet loves most—home.
Consistency
Dr. Hemsley is here to build a long-lasting relationship with your family and your pet.
End-of-Life Care
When it's time to say goodbye, we'll be there to help you through this difficult time.
You have questions; we have answers.
Why choose in-home euthanasia?
Allows friends and family to be present
Eliminates the need to transport your pet, which can be difficult and/or distressful
Grieving in private
Enables you to set an atmosphere (candles, music, pictures, etc.) that is right for you and your family
Ability to choose location (favorite bed, outdoors, etc)
Home burial convenience
Privacy afterwards
Other pets can be present, if desired
What is your service area?
Service areas include Richmond & parts of Midlothian, Henrico, Hanover, Chesterfield, and Goochland. Please contact us if you would like an estimate for the House Call/Travel Fee.
What should I expect?
In-Home Veterinary Services for Your Pet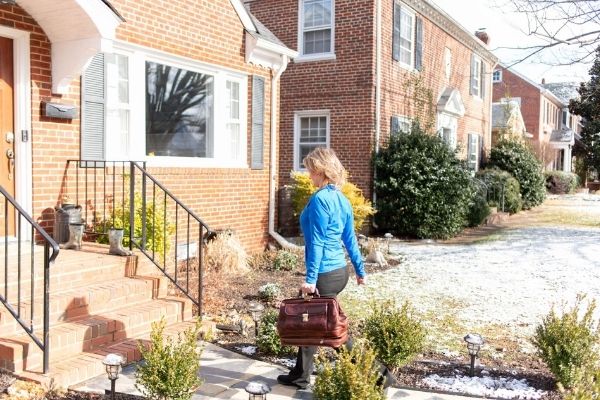 In-Home Euthanasia
Saying goodbye is never easy. Having a veterinarian come to your home provides for a peaceful, private passing.
Pet Hospice & Pallative Care
We are proud to offer in-home evaluations for older pet's medical, physical, social-emotional, and mental needs.
We
love

happy pet owners!
"Love the way Dr. Hemsley treats our babies like her own! Highly recommend!"
"Great experience all around. Everything was very professional and super convenient. I'd recommend this service to anyone."
"Dr. Hemsley has worked with my Rescues and my hospice fosters. She is kind and caring and an EXCELLENT diagnostician. I have had her look at my pets and already have an idea and confirm it through tests. She has a gift as a vet!!!"